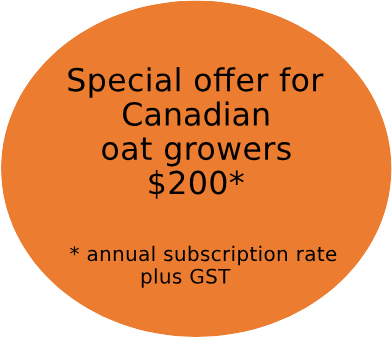 What your subscription gives you
Twice monthly in-depth oat report.
Special time sensitive oat reports, emails, and tweets.
Oat weather and implications to prices
Oatinformation.com website access.
Cash oat price trends and forecasts.
CBOT oat futures and cash correlations
Sales recommendations.
Oat supply/demand estimates
Stories and information related to your oat market.
You grow your oat crop for one reason, to sell it at the highest price possible!
Marketing doesn't have to be complicated
How to Sell Oats at the Best Price